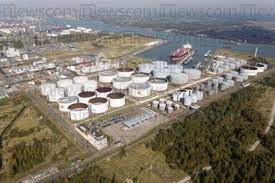 Belgium and Germany have signed an agreement to work together on hydrogen, carbon capture, electrification and LNG projects.
An Energy Contact Group between the two countries will be set up to facilitate the interaction between industrial and political stakeholders on all aspects of the energy transition that has become an pressing priority for the European Union.
The port of Antwerp-Bruges hosted the Belgian-German energy summit on 14 February. Attended by both countries' prime ministers. The port already handles 15% of European LNG and natural gas arrives there. Together the port and companies have set a target of capturing 50% of the port's emissions by 2030.